Hello people! Welcome back! I am here with another android help article for you. It's about managing storage on your android phone. As you already know we use a whole lot of applications every day. While we are using them they store a huge amount of data making the storage full. In this article, I am going to teach you how to clear app data and app cache. Read More – What is Android Cache
How to clear app data
This is very simple and it will give you a large amount of free space. There's another advantage. Clearing app data will also reset the particular application. Let's start.
First, open Settings
Go to Apps menu
Then select installed applications
Just go through the list and select the application you want to clear the app data
Now select it and move it to the storage tab
Tap on clear storage/clear app data
There's a thing you should remember. When you open the application next time that particular app may require you to download all the resources from scratch. Therefore just think about that beforehand.
Ways to clear app cache
This is pretty much the same as clearing app data. But the functions are different. Clearing app cache removes temporary files which is helpful for the application. Just follow these steps.
As the first step open the Settings application
Navigate to the Apps menu
Select Installed Applications
Then scroll down and find the application you want to clear the app data of
Select that application and then select the storage tab
Finally, tap Clear App Cache
If you are a bit confused what will happen after clearing app data, Let me give you an example. Just imagine you downloaded several files from Telegram. Those files will be deleted after the clearing. But you won't be logged out from your account.
Apart from these methods there are several methods to clear App Cache using third party applications. You can see them hereafter
CCleaner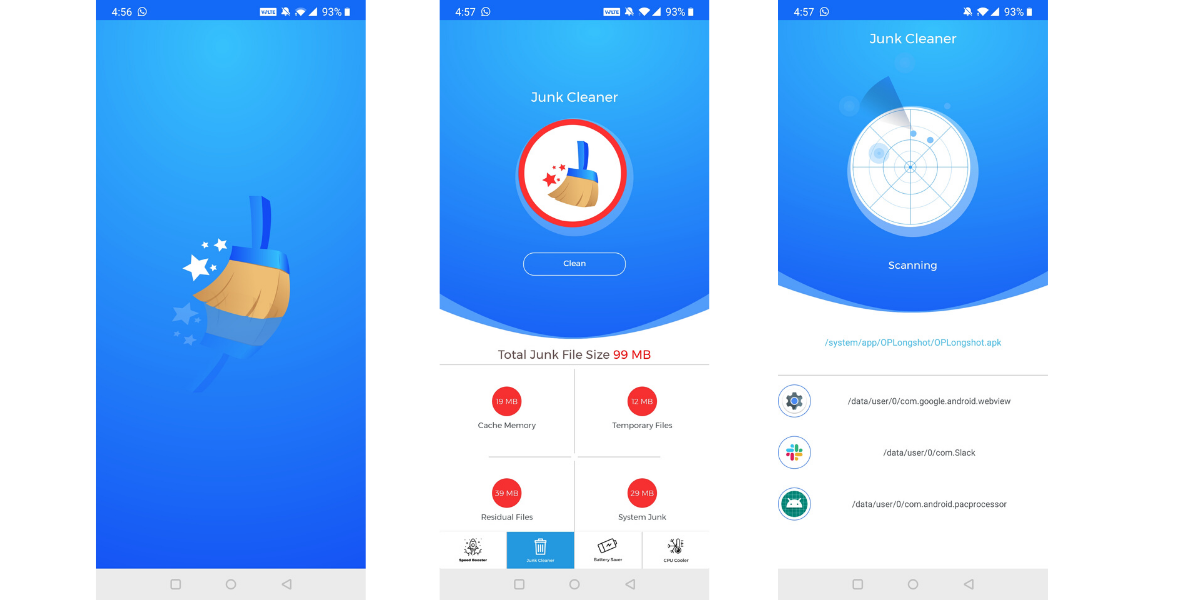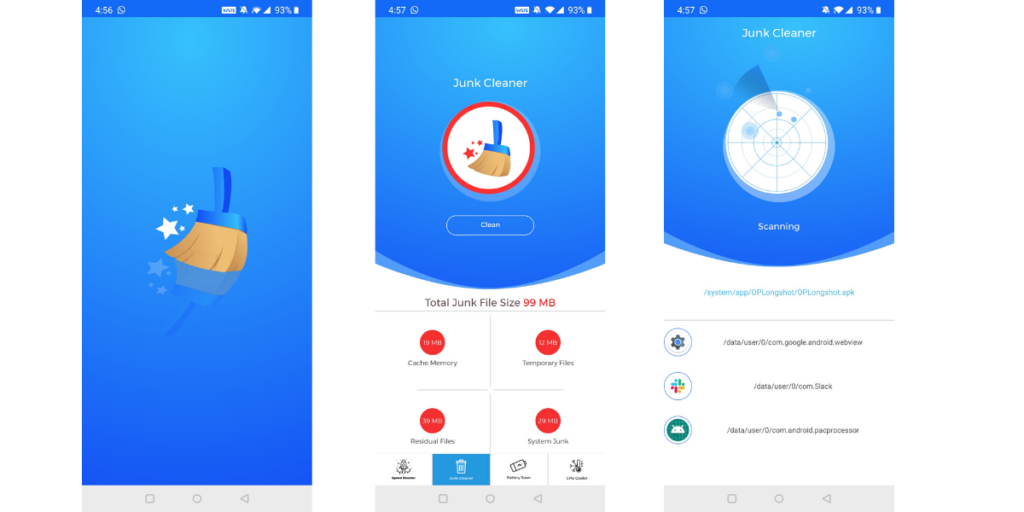 For this example I am going to use a free application from Google Play Store. That ia CCleaner. First you have to download the application via Google Play Store.
Then open the application.
Click on the Start Here button and next grant the permission.
After that tap Start Scanning and wait until it is complete.
Finally, tap on Finish Cleaning.
You are good to go!
Files Go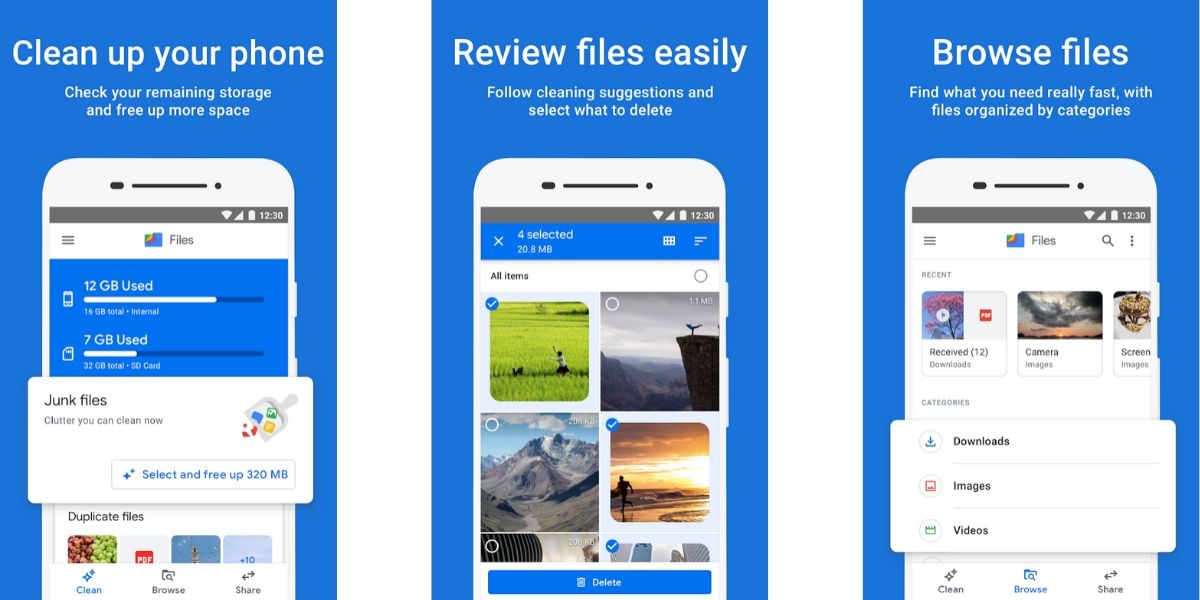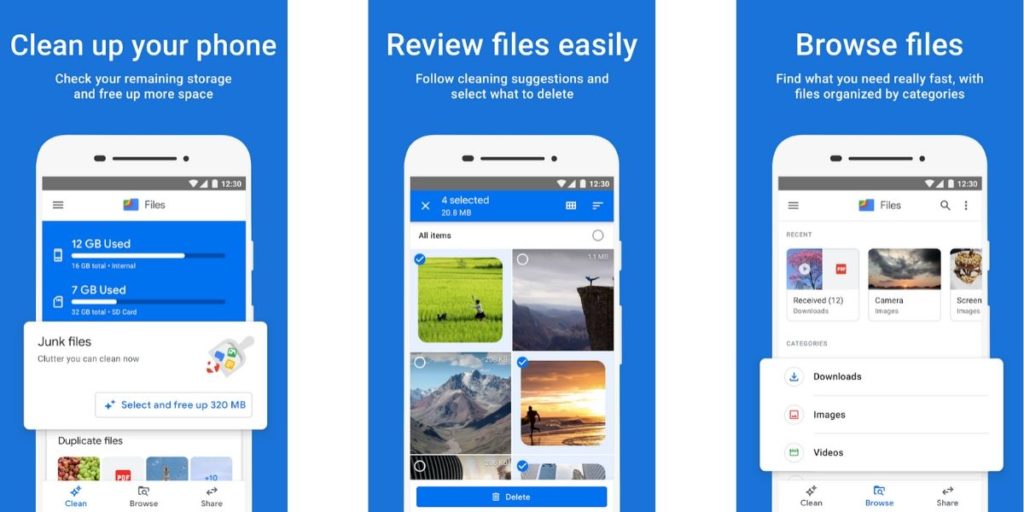 This app is a very helpful one for your android. It can search all the apps you rarely use on your android device, clear the cache and free up the storage. Additionally it shows you duplicate images, large files and the ones that occupy a large space on your phone. And it is very much user friendly too. You just have to follow these steps.
Open the application
Next, allow the basic permission for the app to function
Search for Junk Files option
Then select confirm and clear
Just wait until the completion of the process
Clear Cache, Cleaner Lite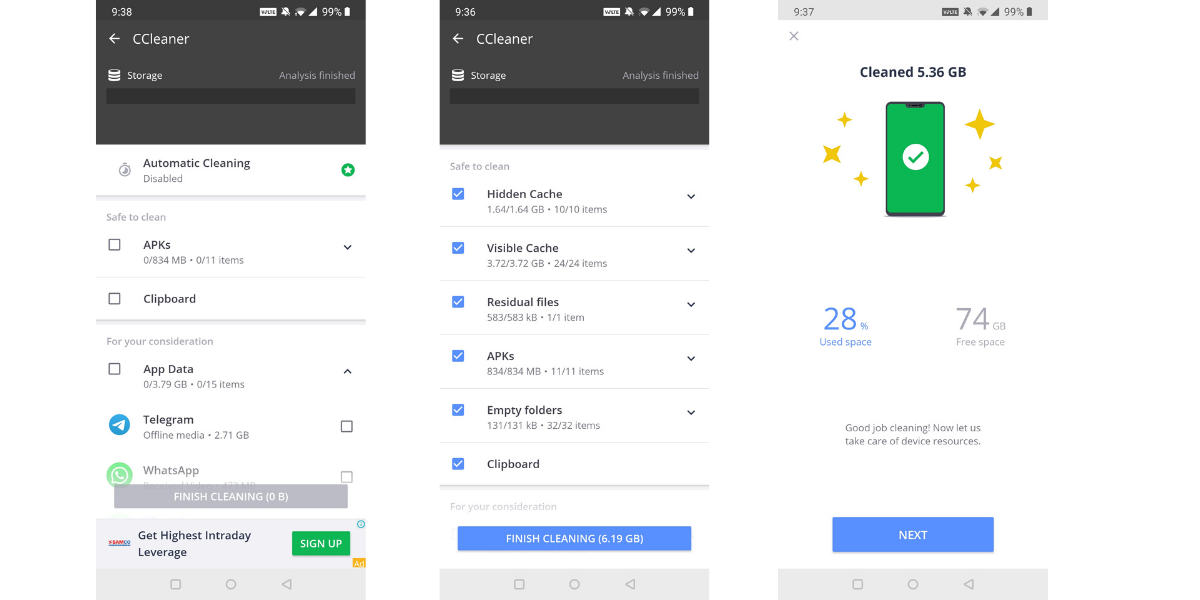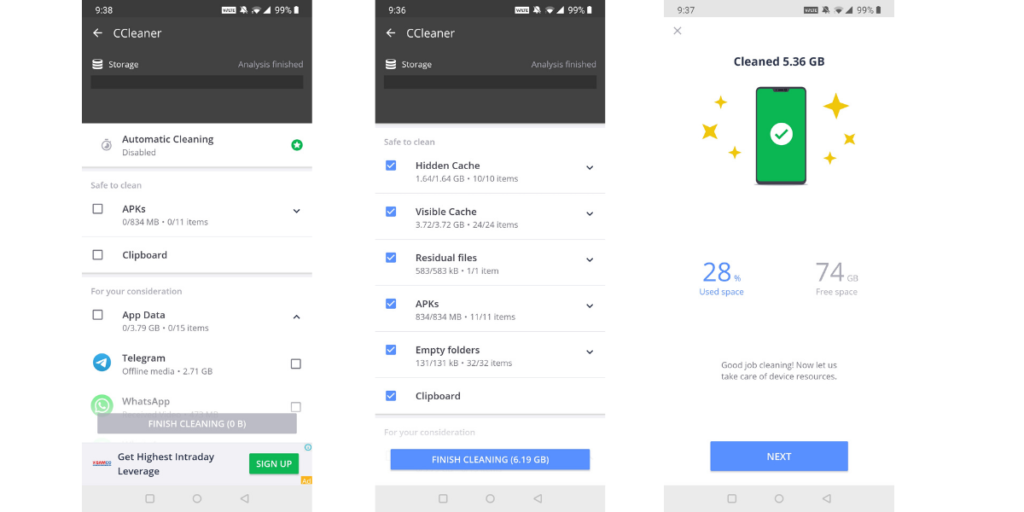 If you are not comfortable with Google Go, there js another app named Clear Cache, Cleaner Lite. You can try this one. It can perform multiple tasks as Files Go. Cleaner Lite can boost the RAM speed, clear off running processes, has battery saver option, cool down the CPU etc. Now let's see how this works.
Open the Cleaner Lite application
Next select Junk Cleaner (look at the bottom bar)
Then click in Clean (You can see the amount of cache memory here)
now you just have to wait until the cleaning completes.